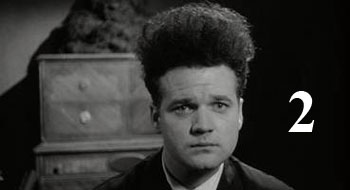 CALL FOR ARTISTS!
ERASERHOOD FOREVER (AND EVER)
David Lynch in art at PhilaMOCA
Opening reception: Friday, July 12, 2013 at 6:00 PM
The Philadelphia Mausoleum of Contemporary Art
531 N. 12th Street, Philadelphia, PA 19123
About the Event: PhilaMOCA is hosting a sequel to the critically-acclaimed 2012 ERASERHOOD FOREVER show – an artistic celebration of the work of David Lynch. This anniversary marks the passing of a full year since our ERASERHEAD mural was erected to commemorate the neighborhood that inspired the 1977 film.
The opening reception will be held on Friday, July 12 from 6:00 – 11:30 PM and will feature performers, musicians, amusements, and, of course, art in the style of the work of David Lynch.
Submissions: All mediums are welcome (no hazardous materials). Please send digital files or photos of submissions to curator Chip Schwartz at chip@philamoca.org. Links are preferred for six or more entries.
There will be a $25 participation fee per selected piece of artwork.
Deadline for submissions is June 28, 2013.
Accepted Art Delivery: Drop-offs of accepted art can be made at PhilaMOCA (531 N. 12th Street) on Monday, July 8 from Noon – 6:00 PM. Work must be ready to hang and prepared for installation.
For questions or concerns, contact Chip Schwartz: chip@philamoca.org
2012 ERASERHOOD FOREVER coverage:
Around Philly (Recap)
City Paper
The Deli Philadelphia
Geekadelphia
InLiquid (Recap)
Inquirer (Weekend cover)
Metro
NEWSWORKS
Philadelphia Weekly (Cover story)
Pulplab
WXPN's The Key (Photo recap)
About PhilaMOCA:
The Philadelphia Mausoleum of Contemporary Art is a former showroom for caskets and mausoleums turned multi-purpose art space that specializes in film and live music.  PhilaMOCA is located at 531 N. 12th Street and is considered by many to be the "center of weird in Philadelphia".