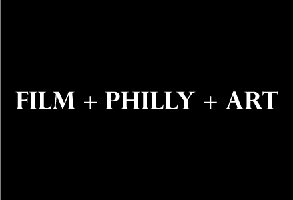 CALL FOR ARTISTS!
CINEDELPHIA ART SHOW: An art show dedicated to the two greatest things in the world: Philly and film.
About the Event: The Cinedelphia Film Festival is Philadelphia's first city-centric film festival.  Running from April 4-27, 2013, the CFF is a celebration of the past and present of Philly film with all programming relating to Philadelphia in some manner.  PhilaMOCA will be hosting the majority of CFF screenings, but additional screenings will be held at International House, Viva Video!, and several other local venues.
PhilaMOCA will host the Festival's accompanying art show.  We are looking for art that is related to either "film", "Philadelphia", or, ideally, a combination of the two.   And of course when it comes to PhilaMOCA, the weirder the better.
Art will hang from Saturday, April 6 through the duration of the Festival and can be viewed during any PhilaMOCA-based Festival screenings.
Submissions: All mediums are welcome except for installations/sculpture due to space limitations.  Please send digital files or photos of submissions to curator Eric Bresler at ericbresler@philamoca.org.  Links are preferred for six or more entries.
There is a $20 participation fee per selected piece of artwork; PhilaMOCA will handle all art sales with 100% of sales going to the artist.
Deadline for submissions is March 8, 2013.
Accepted Art Delivery:  Drop-offs of accepted art can be made at PhilaMOCA (531 N. 12th Street) on Monday, April 1 and Tuesday, April 2 from Noon – 6 PM and by appointment.  Work must be hang-ready.  Pieces delivered by mail must be sent in easily re-sealable packaging with return postage included.
For questions, contact Eric Bresler at ericbresler@philamoca.org.